Addresses all your billing requirement in GSTN Language
The ERachana GST billing software is a single solution for Preparing Invoices as per GST compliance and managing Party Accounts and preparing GST Returns.
The ERachana GST billing software is probably the fastest and easiest way of making your business GST compliant. The ERachana GST Billing is a software suite which serves as a supplier/customer registration system, a database, an invoicing software and a GST returns calculator all rolled in one.
GST Billing Software for Small and Medium Businesses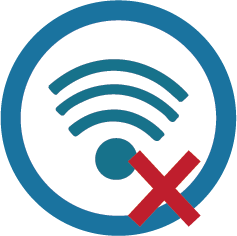 Work without Internet Connection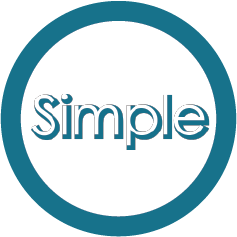 India's Simplest GST Invoicing Software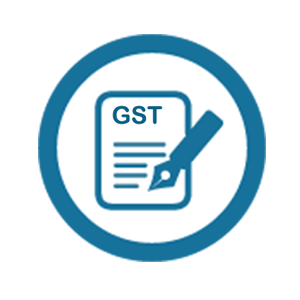 Prepare your GST Invoices in easy to Use Steps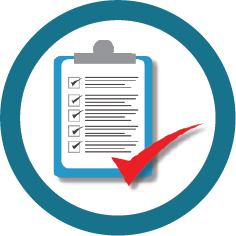 GST-compliant billing needs are comprehensively addressed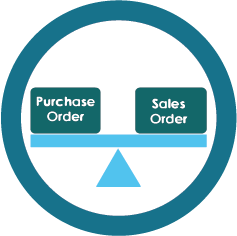 Basic sales and purchase bills to complicated imports and exports
GST Billing Software from ERachana Offers Following Features
Sales invoices
Purchase invoices
Credit Note for Sales / Purchase
Debit Note for Sales / Purchase and debit notes
Advance payments/ Payment receipts / Refund vouchers
Delivery Challans (for supply on approval, supply of liquid gas and other)
Invoices that fall under aggregate/ exempt categories
Amendments to invoices
Comprehensive place of supply rules
Reverse charges
Handle TDS and TCS declarations
Imports and exports
Auto-populate customer/ vendor details based on Party Master
Export to Monthly Returns Such as GSTR 3B, GSTR 1, GSTR 2, GSTR 3, GSTR 9
Simply download and start Billing: Just Download Setup having less file size then 5 MB, Install it in few Seconds and Start Using Directly.
Simple & Secure: GST Billing is a desktop solution; you need not depend on internet connectivity. Just back up data file as you backup your word or Excel File. No one else knows about your Customer and Vendor Details other then you, your auditor and GSTN Portal.
Customisable Bill Template: You can easily customise the Invoice with few Settings. Optionally Include Company Logo as Image.
Multiple File Management: You can create any number of files to manage details of different business with single license.
ERachana GST billing software helps you with
Creating your Party Database
ERachana GST Invoicing software acts as a vendor/client registration system. It helps create and maintain your business database with ease and precision. With the implementation of the GST regime, the businesses face a herculean task of getting their database updated with respective party GSTIN. ERachana GST Invoicing is simple yet elegant solution which saves you lot of time and effort while getting this achieved. At the click of a button it will send reminder mails asking clients/suppliers for GSTIN and business critical information such as PAN / TAN Number.
Prepare Sales / Purchase Invoice
ERachana GST Invoicing is a simple and elegant tool that takes care of all your invoicing needs as per GSTN guidelines. With the click of a few buttons, you can generate elegantly designed invoice with accurate calculation of taxes, ready to be printed or directly emailed to your clients.
As per GST guidelines maintenance of invoices is not the sole criteria to claim GST credit. Adherence to various other rules, including deduction of TDS, in case individual invoice value is more than Rs. 2,50,000 is necessary. Adjustments through Credit Notes / Debit notes have to be properly matched against invoices.
All this is efficiently handled by ERachana GST Invoicing Software.
Prepare your Returns
Once you enter all these data in GST Invoicing Software, It can directly prepare monthly returns in a seamless and hassle free manner. It helps the businesses file the outward and inward supply of taxable goods and services. The auto error detection feature helps businesses identify corrections in the total tax liability calculated by the GSTN portal.
ERachana GST Invoicing is the answer to all your GST compliances, invoices, returns and customer database management needs.
GST Invoicing application is Free with limited features. In the Premium version, Support is also provided along with purchase.
Product Comparision
Sl. No.

Feature

Standard Version

Professional Version

1

Sales Invoice

Yes

Yes

2

Purchase Invoice

Yes

Yes

3

Credit Note

Yes

Yes

4

Debit Note

Yes

Yes

5

Advance Receipt

Yes

Yes

6

Payment Voucher

Yes

Yes

7

Refund Voucher

Yes

Yes

8

Sales Quotation

No

Yes

9

Sales Order Confirmation

No

Yes

10

Sales Proforma Invoice

No

Yes

11

Purchase Order

No

Yes

12

Transaction Conversion

No

Yes

13

Transaction history

No

Yes

14

TDS / TCS Report

No

Yes

15

Simple Accounting

No

Yes

16

Export to Monthly/Quarterly/Yearly Reports

GSTR-1
GSTR-2
GSTR-3

No

Yes

17

MIS Reports

No

Yes
Terminologies
Sales Invoice
A Sales Invoice can be simply defined as a bill that the seller sends to the customers, about goods sold or services provided, against which the customer processes the payment. A Sales Invoice generally lists the description and the quantity of the items sold or services provided and their prices
Purchase Invoice
A Purchase Invoice the bill that the Supplier sends to the customer for products or services delivered.
Both are Purchase and Sales Invoices are prepared by the supplier of the goods or services and detail the amount of payment being requested. The supplier calls it aSales Invoice; the customer calls it a Purchase Invoice.
Debit Note
A Debit Note is a document issued against an invoice in cases where the original invoice was issued at a value lower than the actual value of goods and/or services provided. It can also be issued in case of post supply price negotiations. The difference amount is accounted for in the form of a Debit note.
Credit Note
Credit Note is a document issued against an invoice in cases where invoice was issued at a value higher than the actual value of goods and/or services provided or the invoice value is reduced due to post supply negotiations. This may also happen when the goods supplied are returned by the recipient, or where goods or services or both supplied are found to be deficient.
Advance Receipt
Advance Receipt is a commercial document and evidence for advance payment for the supply of goods or services. While taking an advance payment, GST rate and amount of tax chargeable must be mentioned on the Advance Receipt.
Refund Voucher
Refund Voucher is a document issued by the seller to the customer for refund of advance payment when no supply is made.
Input Service Distributer
Input Service Distributor under GST Model includes an office of the supplier of goods and / or services which receives tax invoices issued by supplier towards receipt of input services and/or goods and issues a prescribed document for the purposes of distributing the credit of CGST (SGST in State Acts) and / or IGST paid on the said services to a supplier of taxable goods and / or services having same PAN as that of the office referred to above. The Input service distributor shall distribute the ITC, by issuing a document containing the amount of ITC being distributed.
Input Tax Credit (ITC)
Input Tax Credit under GST is a credit which is available to supplier to set off the tax he has paid on purchase of goods from output tax on sale of such goods.
Input Tax in relation to a taxable person means the tax charged on any supply of goods and/or services to him which are used in the course or furtherance of his business, but does not include the tax paid under the Composition levy.
Composition Tax Payer
A Composition Tax Payer under GST is a dealer who pays tax as a percentage of his/her turnover during the financial year without the benefit of Input Tax Credit. The floor rate of tax forCGST and SGST shall not be less than 1%. A taxpayer opting for composition scheme will not collect any tax from his/her customers and can deal only in Intra-State Supply of goods.
When the eligible taxpayer is opting for the Composition Scheme under GST, a taxpayer has to file summarized returns on a quarterly basis, instead of three monthly returns (as is applicable for normal businesses). The turnover for such tax payers should be below 75 Lakhs (50 Lakhs for North Eastern States).
Reverse Charge Mechanism
Reverse Charge means the liability to pay the tax by the person receiving goods and/or services instead of the person supplying the goods and/or services in respect of specified categories of supplies.
Normally, the supplier of goods or services pays the tax on supply. In the case of Reverse Charge, the receiver becomes liable to pay the tax, i.e., the chargeability gets reversed.
Reverse charge under GST may be applicable for both services as well as goods.
Tax paid on reverse charge basis will be available for input tax credit if such goods and/or services are used, or will be used, for business. The recipient (i.e., who pays reverse tax) can avail input tax credit.
Exempt Supply
Exempt Supply of any goods or services is one which attracts nil rate of tax or which may be wholly exempt from tax. It includes non-taxable supply. In case of exempt supply in respect of any goods and/or services, the taxable person shall not be required to pay tax.
Zero-Rated Supply
It means export or supply of goods or services to a Special Economic Zone developer or a Special Economic Zone unit.
Non-GST Supply
Non-GST supply is the list of supplies which are currently out of the GST purview. Currently they don't attract any tax.


GST Billing Release Notes
Version 2.2 New Release
30/12/2017
1. Issues are resolved and minor product improvements are done.
Version 2.1 Release
4/12/2017
1. Sales Order Processing
1.1. Quotation.
1.2. Order Confirmation.
1.3. Proforma Invoice.
2. Purchase Order Processing.
3. Transaction Conversion Screen
✔ Converting from one transaction to another transaction.
1. From Quotation to Order Confirmation.
2. From Order Confirmation to Invoice.
4. To view Transaction, "View Transaction" button has been provided.
5. "Conversion History" to check the conversion log.
6. Search button "S" to search any transactions.
7. To search Party Name easily Search by Mobile "M" button has been provided.
8. Issues are resolved and minor product improvements are done.
Version 2 Released
13/11/2017
1. Generation of GSTR1 File (Excel and JSON) - Sales/ Outward Transaction details.
2. Generation of GSTR2 File (Excel and JSON) - Purchase/ Inward Transaction details.
(Excel file can be imported in GST Offline Utility, JSON File can be uploaded directly in GST Portal or can be imported into GST offline utility).
3. Item Category has been changed from "Others" to "Taxable".
4. Minor Enhancement
4.1 Auto creation of month.
4.2 Switch Month in Invoice.
4.3 Button caption changes for Items - Add, Update & Delete.
5 Issues are resolved and minor product improvements are done.
Version 1.0.0.196 Released
30/10/2017
1. Print option is provided for Advance Receipt, Advance Payment, Sales Refund Voucher, Purchase Refund Voucher.
2. Issues are resolved and minor product improvements are done.
Version 1.0.0.190 Released
12/10/2017
1. Import/Export option is provided for Item Master.
2. In Invoice Report - GST IN Number, Item quantity, Item tax details, etc, are introduced to help the customer take detailed report.
3. Attachment option is provided in all Transactions (attach any type of file respective to the transaction).
4. Advance Payment and Advance Payment Refund option provided.
5. Party Master is enhanced with Quick Links for transaction, Party History and Party Account Details.
6. To help in Tax Calculation, Tax Calculator is provided
7. Print option is provided for Delivery Challan, Credit Note, Debit Note, Receipt and Payment
8. To hold Company Account Details, Company Account Master is provided
9. Issues are resolved and minor product improvements are done.
Version 1.0.0.161 Released
12/9/2017
1. Round off Settings: Round off Setting for Tax computation given
2. Calculation Settings: Calculation Settings Given for Custom requirements
3. User Interface Improved Reverse Calculator (Inclusive Amount)
4. Simple Discount Calculator: A Simple Discount % Calculator is introduced
5. ITC: Input Tax Credit entry in Purchase is Introduced
6. Improvements in GSTR-3B – GST 3B output is provided with More Fields
7. Settings for Printout – Additional Field Provided in Printing
8. Bug fix: All the bugs reported till Release 6 Fixed
Version 1.0.0.136 Released
4/8/ 2017
1. GSTR - 3B Form generation: Facility to Generate 3B is introduced
2. Category wise calculation (Depends on Customer GST Category) – Calculation of Taxes depending on Customer GST Category Introduced
Version 1.0.0.125 Released
1/8/2017
1. Debit Note and Credit Note – Facility to Create Debit Note / Credit Note is Introduced
2. Refund Voucher - Facility to Create Refund Voucher Introduced
3. Bug fix: All the bugs reported till Release 4 Fixed
Version 1.0.0.110 Released
27/7/2017
1. Improvements in Customized Invoice: Additional Features were provided as per customer requirement as improvements for Custom invoice
2. GSTR-1: GSTR -1 Export Facility Included
3. All the bugs reported till Release 3 Fixed
Version 1.0.0.068 Released
20/7/2017
1. Outstanding Report: Outstanding Report depending on Bills & Payments
2. Customized Excel Reports – Facility to print Invoice in Excel. You can customise your Invoice in Excel
3. Bug Fix: All the bugs reported until release 2 are fixed
4. UI – User Interface is improved
Version 1.0.0.010 Released
13/7/2017
1. Customize Invoice print: Additional Window allows you to configure your Invoice
2. Basic Reports – Basic MIS Reports like Billing Summary, Purchase Summary depending on Search
3. Customer Statistics: Feature to count customers depending on Customer Category
4. Online Help Videos: Online Help / Video Released
5. Bug fix: All the bugs logged in relation to Release 1 are fixed
Version 1.0.0.0 Released
30/6/2017
Item Master
Party Master
Billing Utility
Credit Note for Sales / Purchase
Debit Note for Sales / Purchase and debit notes
Invoices that fall under aggregate/ exempt categories
Comprehensive place of supply rules
Reverse charges
Handle TDS and TCS declarations
Imports and exports
Auto-populate customer/ vendor details based on Party Master
And many more features